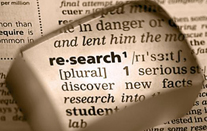 2 new grants available: Blockchain in Securities & Intraday Liquidity
The SWIFT Institute invites proposals for two new research grants.  Download the Calls for Proposals through the links below.  Deadline for submissions of each Call is 7th August 2015.
The first is on The Impact and Potential of Blockchain on the Securities Transaction Lifecycle.  This is an area receiving much attention in the financial industry today.  What would the securities transaction lifecycle look like on the blockchain compared to today's environment?  Would it be better, worse or simply different?
The second is on Intraday Liquidity Management and Reporting: The Business Case.  The financial crisis highlighted fundamental weaknesses in the liquidity risk management of banks across the globe. The result is an increased focus by global regulators on liquidity risk, including banks' ability to effectively manage their intraday liquidity risk. What is the effective financial business case of managing liquidity in near real-time?
The SWIFT Institute Lecture Series at Sibos in Singapore
In 2015 Sibos, the world's premier financial services event, goes to Singapore from 12 – 15 October.  The SWIFT Institute will again be bringing leading academics from a variety of universities to Sibos, to lecture on topics impacting the global financial industry.
This year the lectures will take place on the SWIFT stand on the exhibition floor.  Delegates will have the opportunity to listen to lectures throughout the week, and meet with the academics.
See the agenda here.
Register now for Sibos.  See you in Singapore!