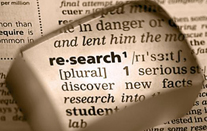 Two new research papers now available for download
Two new research papers commissioned by the SWIFT Institute have been published.
The first is on The Scope of International Mutual Fund Outsourcing: Fees, Performance and Risks.  Authored by Armin Schwienbacher (University of Lille), Douglas Cummings (York University) and Feng Zhan (John Carroll University), the paper examines the causes and consequences of mutual fund outsourcing to different types of service providers: advisors, custodians, administrators, and transfer agents. The second is on Bitcoin – The Miner's Dilemma.  Authored by Ittay Eyal (Cornell University), the paper focuses on Bitcoin Mining Pools, which are an essential part of the bitcoin ecosystem.
The SWIFT Institute Lecture Series at Sibos in Singapore
In 2015 Sibos, the world's premier financial services event, goes to Singapore from 12 – 15 October.  The SWIFT Institute will again be bringing leading academics from a variety of universities to Sibos, to lecture on topics impacting the global financial industry.
This year the lectures will take place on the SWIFT stand on the exhibition floor.  Delegates will have the opportunity to listen to lectures throughout the week, and meet with the academics.
See the agenda here.
Register now for Sibos.  See you in Singapore!